We designed an irrigation system to; reduce the volume of water lost to evaporation, and to reduce the amount of human hours spent watering during these increasingly dry summers.
Slope, water pressure, water filtering and ease of access were all taken into account.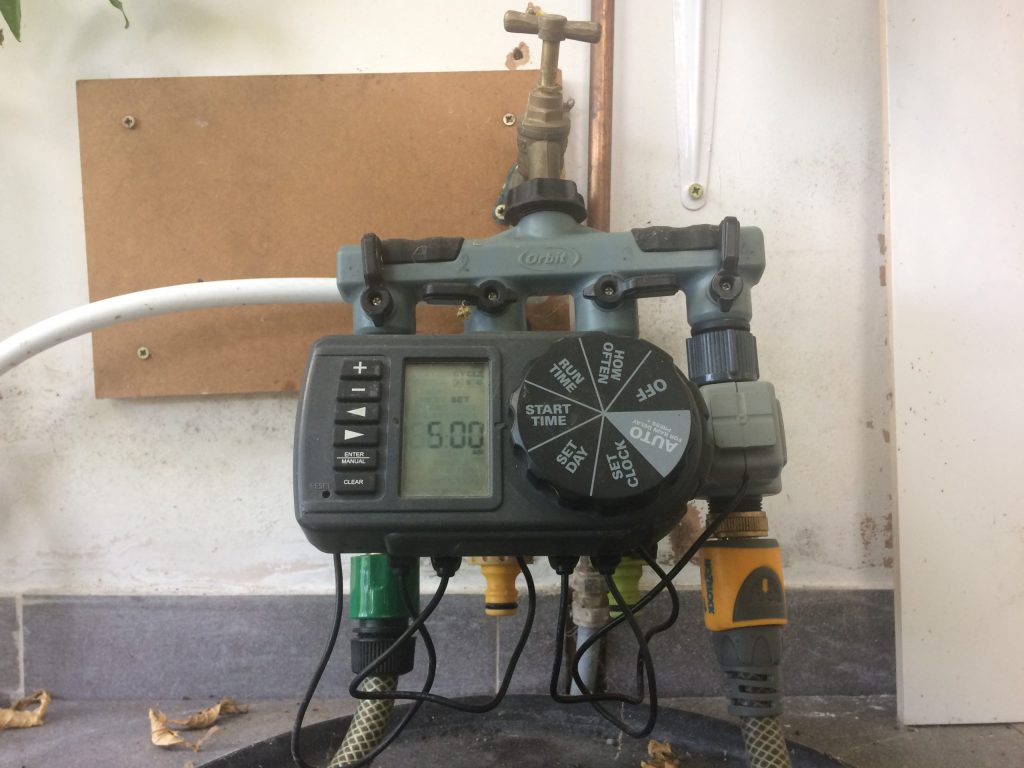 All the beds are now automatically and precisely watered in the cool, early hours of the morning
Mid-season update- Plant health and vegetable yields are demonstrating the effectiveness of the system.